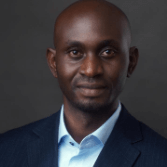 Allan Ligare holds a bachelor's degree in Environmental Sciences. He has extensive knowledge and skills in environmental and agricultural research as well as entrepreneurship. His expertise in insect and worm farming as well as knowledge in the aggregator model of production in the agricultural sector come in handy in the overall management of the organization.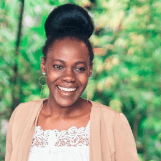 Co-founder / HR & Outreach Director
Doreen Kahendi holds a bachelor of science degree in Community Development. She is a young creative entrepreneur in the creative artifacts industry, creating value from used items. Doreen is in charge of Human resources and community outreach activities of the organization.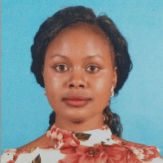 Co-founder / Finance Director
Faith Koech is a teacher by profession, with a Bachelor of Arts degree in Education. She is also an astute entrepreneur in the beauty industry, in both retail service and the importation and sale of beauty products. She is in charge of our finance and accounting affairs.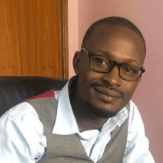 Co-founder / Operations & Marketing Director
Collins Ligare holds a diploma in Business Management and is a seasoned sales and marketer. He is also a successful entrepreneur in the service industry, running an events-organizing company. He oversees our daily production operations, sales, and marketing.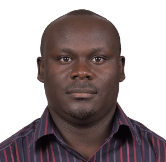 Martin Buyeka is the Head of Risk – Africa at Root Capital Inc, a social impact investment fund based out of Boston US, that provides finance to SME's in the Agriculture value chain currently managing more than $500M in assets. He actively manages credit risk, country risks and market risks for portfolios in Africa where Root Capital has a presence, ensuring a healthy portfolio while deepening social impact to vulnerable communities who have no access to finance and access to markets . Before that Martin has been in the Trade Finance space with Standard Chartered Bank in Nairobi Kenya where he was responsible for underwriting, structuring and negotiating for trade finance products offered to SME's and Corporate clients of the Bank.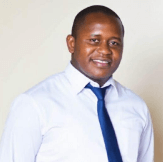 Moses Mbuthia is an accomplished, results-oriented, team-driven, and innovative Factory Manager with 10+ years of demonstrated expertise and experience in managing factory operations, including supervising and monitoring workers and equipment and carrying out production-strategy decisions. Polished in creating and enforcing quality control and health and safety standards and implementing machine maintenance standard operating procedures. Dedicated and highly motivated professional with sound knowledge of industry-specific factory equipment, employee welfare practices, and production program management. Possesses an excellent track record of directing operations to achieve demanding production goals, schedules and budget targets. He holds a Bachelor of Engineering in Chemical and Process Engineering and currently pursuing a MBA in Strategic Management.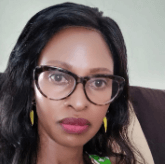 Although innovation is not Millicent's only passion, it certainly is the one that most drives her career. Millicent sees innovation as the engine behind years of human development and sees her role as keeping that engine fuelled.

Millicent's core areas of practice include intellectual property, corporate commercial law, private equity, venture capital, conveyancing and the law of succession. From startups to major corporations, Millicent helps companies and investors identify, finance and monetize technologies, processes, products and brands that will create the most value for them. Her practice also includes the representation of public and private entities, fund sponsors & asset management firms in all aspects of corporate governance and finance including structuring and restructuring, mergers & acquisitions, equity financing, fund formation, joint ventures, private placements and go public transactions.
Millicent is currently the principal partner at Ligare & Associates Advocates, a firm whose main office is in Nairobi and a branch in Diani.
She holds a Bachelor of Laws Degree from Moi University, Post Graduate Diploma from the Kenya School of Law, a Post Graduate Diploma from the University of the West of England, a Master's degree from UWE and a Certificate in the Legal Practice Course from Bristol University.
She's an Advocate of the High Court of Kenya and a Solicitor of the Courts of England & Wales.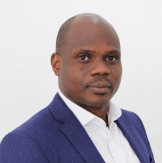 Daniel Muchika is currently Mastercard's East Africa manager, Network Development, Cross Border Services. He is responsible for overseeing the building and management of inbound cross-boarder payments network with mobile network operators and non-bank financial institutions in the region. His previous job roles in the financial sector also sharpened his skills in the design and implementation of micro-lending solutions based on USSD, sale of bank financial solutions, training on trade finance, business strategy development and implementation, accounting and management consulting. Daniel is an experienced founder in tech and a board member in two other start-up environments. He holds a Bachelor of Commerce – Accounting and Finance, ACCA Part II and is currently pursuing a Master of Business Administration for Executives – Business Administration and Management at Strathmore Business School.